B2B lead generation : the basics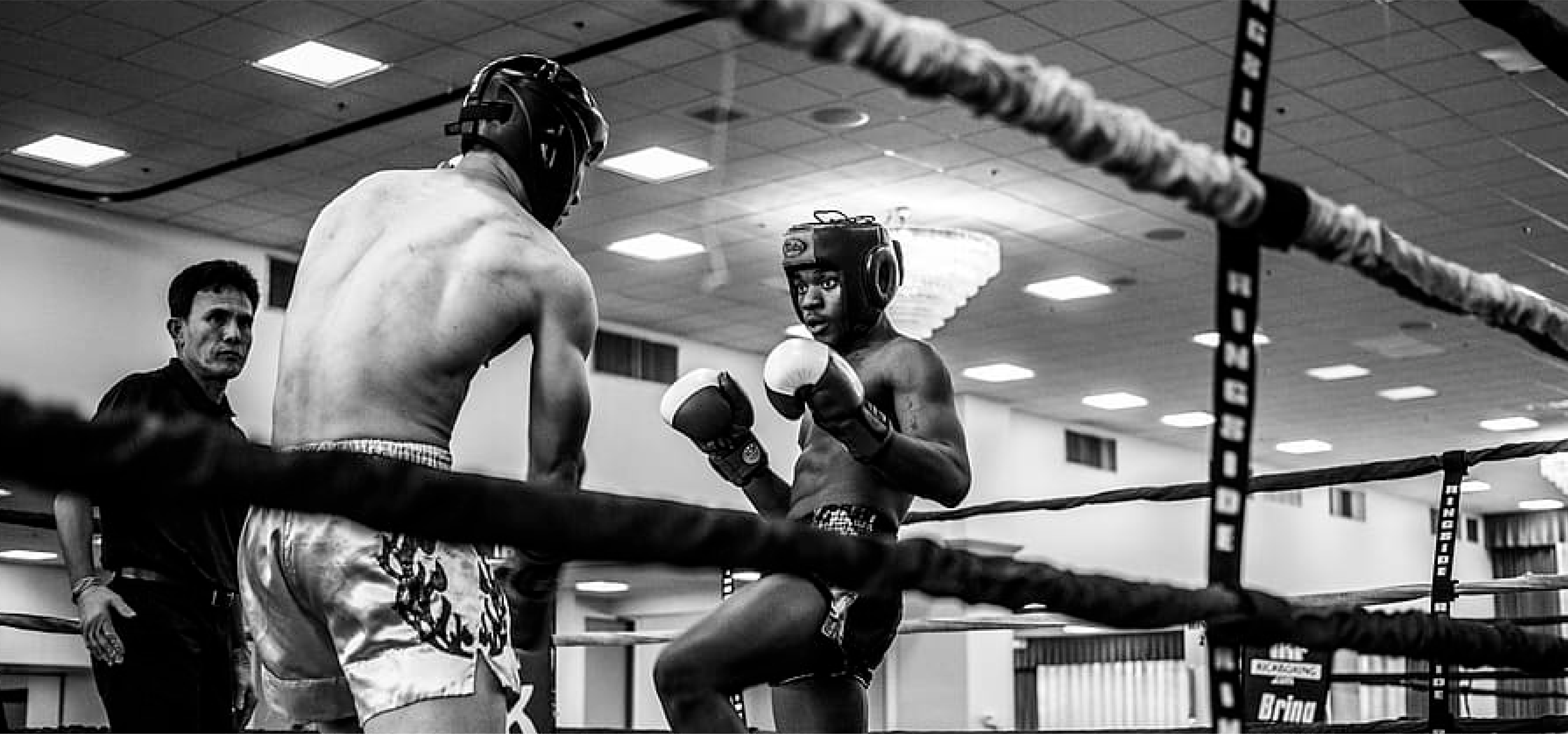 According to a study carried out by the Harvard Business School, businesses lose an average of 10% of their customers every year, which means a completely new customer portfolio every ten years! There is only one solution to this constant drain of customers: to go and find them.
Therefore, B2B lead generation has become a crucial issue for any B2B company wishing to grow and develop their sales. It is not just about attracting visitors to a website, as the quality of the leads has a direct impact on the rest of the sales cycle and the health of the company.
It is thus essential for these companies to implement an appropriate sales strategy in order to generate relevant B2B leads. There are many strategies to B2B lead generation, but to start with, it is important to understand what a lead is and what tools are available to you. To help you in your research, we are introducing you today to the basics of B2B lead generation.
What is a lead?
A lead is a sales contact who is likely to buy a product or service from a company. There are in fact two types of leads, the cold lead and the warm lead.
The warm lead : This is a person who is potentially interested in your company, its products or services, but who has not yet made a purchase. Unlike the cold lead, they have however shown some interest in the company, for example by joining their social networks or signing up for the newsletter. The probability of converting a warm lead into a customer is higher, however, they only represent 5% of your market.
The cold lead : This is a person who may be contacted during prospecting efforts. The cold lead belongs to your target group and is therefore close to be a potential customer, even though they have not yet shown any interest in your company. Sometimes, cold leads do not even know the company or the services offered. Cold leads represent 95% of the market, so it is in the interest of all businesses to get in touch with these prospects through prospecting.
In both cases, to convert them into customers, you will have to contact them again and convince them to make a purchase.
The life cycle of a lead
Leads will go through a number of stages throughout your sales funnel. Understanding the lead life cycle will allow you to define your sales strategy precisely and select the most appropriate sales channels.
As we saw earlier, a visitor who has shown interest in your company by engaging in an action such as joining a social network or signing up for a newsletter becomes a warm lead. This is the beginning of their customer journey with your company.
When this lead is qualified by marketing as being likely to become a customer, it becomes a MQL, or Marketing Qualified Lead. This is what happens when a lead comes back regularly to your products or services, for example.
This prospect is then contacted by the sales team, who will determine whether they are interested in your offers and whether they fit your target. If they do, they become a SQL, or Sales Qualified Lead.
If your qualified lead expresses interest in your products or services (e.g. by requesting a quote) and is in active communication with your sales team, they become a sales opportunity. Finally, when the deal is closed, your lead becomes a customer.
In the case of a cold lead, marketing does not come into play, your prospect is contacted directly by the sales team whose role is to re-qualify him to determine whether they are indeed a Sales Qualified Lead. They then continue with the classic life cycle.
B2B lead generation – what does it mean?
As we have just seen, leads are business contacts that can potentially become customers of your company. Logically, the more B2B leads you generate, the more opportunities you have to win new customers.
Companies implementing B2B lead generation strategies will be able to recontact and follow up with prospects who have shown an interest in their products and services, moving them further down the sales tunnel.
Although the trend today is towards inbound marketing (bringing prospects to your company via marketing channels), the warm leads attracted by these actions represent only 5% of your market. In order to multiply sales opportunities, it is therefore essential to generate B2B leads for your company by going after cold leads through sales prospecting.
At a time when digital marketing channels are saturated by competition and professional events are still compromised, implementing an offensive prospecting strategy that allows you to stand out from the crowd and overcome the decline in marketing effectiveness.
The channels of B2B lead generation
B2B lead generation channels are diverse. Each lead gen strategy must therefore be adapted to the specificities of your market, your targets, your products and your objectives.
It is one of the historical methods of prospecting that has proven itself over the years. Although many companies shy away from it because of the tediousness of the task, it remains the most effective channel for B2B lead generation, when it is carried out by experts.
In fact, cold calling makes it possible to establish direct, face-to-face contact with a lead, in order to re-qualify their needs and assess their degree of maturity. In B2B, a well conducted conversation can trigger a sales opportunity much more easily than a marketing email: in 2022, 92% of sales exchanges between companies will still take place by telephone.
Cold calling also has the benefit of being easy to access and of making it possible to obtain qualitative leads (targeted and qualified), thanks to an unfailing reactivity and a privileged relationship with the prospect. It is also a solution that allows you to plan a fixed budget in advance, and which fits perfectly into a more global business strategy.
A lack of efficiency in cold calling is mainly due to a lack of expertise in the field, a lack of time or desire, a lack of tools and a lack of training of sales teams. That's why companies that get the best results with this solution use companies like Suxeed to outsource their cold calling.
Prospecting on Linkedin :
Yes! In 2022, LinkedIn represents more than 16 million users in France, which makes it a significant source of potential prospects. Its impact is even growing according to a study by IDC, which states that 75% of B2B buyers use social networks to make their purchasing decisions.
On LinkedIn, the benefits are many: you can greatly enhance your company's reputation, participate in discussions and contact prospects in your sector. Prospecting on LinkedIn therefore allows you to achieve a wide range of goals.
However, this strategy requires a significant investment of time: a one-off action will be completely ineffective! Contacting prospects without building your presence on the platform will be a waste of time and energy. Moreover, this strategy does not allow you to have a clear vision of your business targets because its ROI is often difficult to calculate.
This strategy is often considered obvious when developing your commercial actions. And for a good reason: according to a Mediametrie study, more than 42 million French people have an inbox! Emailing is therefore still considered to be one of the simplest and most economical ways to solicit a large number of prospects.
And indeed, thanks to the many emailing tools that have emerged in recent years, sending an email campaign has a low unit cost, is quick to implement and offers unique possibilities of personalisation and real-time tracking.
That said, it is worth noting that according to Campaign Monitor, the open rate of a B2B email is around 15%, a figure that has been falling for some years. The number of emails sent each day is ever increasing, and this intense competition makes it very difficult to set up an effective email campaign. Moreover, there is a real risk that your email will be classified as spam or irritate your prospects.
A strategy that has become essential in recent years : businesses swear by it! Closely linked to SEO (=Search Engine Optimisation), it involves publishing high value-added content in order to place one's website in a good position on Google to attract prospects.
This strategy is relatively quick to implement and has a low unit cost. In addition, it can generate B2B leads over time, without any additional action required.
However, inbound marketing has some serious shortcomings in B2B. Not every company interested in your products or services is a potential customer! Inbound marketing does not allow you to precisely target the prospects you reach. It is therefore a real waste of time for your sales teams who will have to re-qualify all the prospects generated that way. In addition, this strategy does not generate B2B leads immediately, which is often needed to maintain a healthy sales pipeline and drive business growth.
In conclusion
As you will have understood, B2B lead generation is an important part of developing your B2B business. Each qualified lead represents a potential customer for your SaaS! To implement your lead gen strategy, you have a choice of numerous methods. Thanks to its quick implementation, its privileged relationship with the prospect and its easily planned budget, cold calling is much more advantageous than its competitors.
Suxeed supports you in setting up your cold calling efficiently and reducing your sales costs! If you want to generate leads effortlessly, please contact us. contact us.
Visit our blog to learn more on topics such as business development, sales and cold calling, and find out how to help your business grow! Make sure to check out our use cases to see what B2B technology companies have achieved through business development with Suxeed.
Any questions on the topic? Need to know more? Write to our CEO Ephraïm Bismuth to find out how to adapt the business development model to your company!